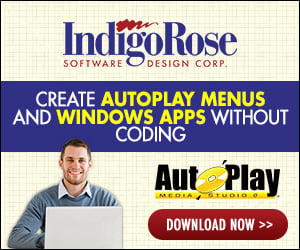 Setup Factory v5.0.0.5 is now available. Please see the release history for details on the latest features and enhancements.
If you are a registered Setup Factory 5.0 customer, you can request download the update at
http://support.indigorose.com
. If you have purchased a premium support policy, you will have already received this latest release automatically. Information on purchasing a premium support policy can be obtained by emailing
[email protected]
.
Release History
v5.0.0.5: January 24, 2000
Browse button on Select Install Folder screen now opens to the selected folder if it exists.
Updated log file to show more details when a file is being installed on reboot.
Install on reboot under Win95/98 can now work with long folder names.
NT already supported this.
Project redraw speed considerably improved when updating multiple file properties.
Fixed a bug where localizing installation types would not retain the language ID.
Fixed a short-circuit problem with File Search variables and CRC checking when duplicate file names exist.
Status bar now displays file details when adding, opening or refreshing project files.
v5.0.0.4: December 16, 1999
Added variables %RegOwner% and %RegOrganization%.
Correctly restores window size and position if program closed from Task Bar.
Individual file compression can now be turned off.
Registry variables can now read a key's default value.
Fixed a bug where Registry and INI commands would not recognize 9 as an integer.
Uninstall now sets the focus to the "Close" button on completion.
Select Install screen now allows installation to the root of a drive.
The uninstall config file can now be created in any folder, rather than only %AppDir%.
All screens with edit fields now have their focus set to the edit field when displayed.
v5.0.0.3: November 10, 1999
Added variables %IsUserNTAdmin% and %DoingReboot%.
Added Expiration Date checking to the Security Manager.
Fixed a couple of minor bugs.
v5.0.0.2: November 1, 1999
First general public release
[This message has been edited by Colin (edited 01-31-2000).]