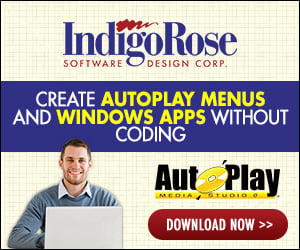 Indigo Rose is pleased to announce the availability of Setup Factory v5.0.1.5. This update is available free of charge to all registered Setup Factory 5.0 owners. You can download the update patch from the following location:
http://support.indigorose.com
New features in v5.0.1.5:
- Added TrueUpdate (TM) technology to allow automatic checking for updates to the product. There is now an Update tab on the Preferences screen.
- Added better support for Dialog Only mode. It now shows a taskbar representation of the setup while running in Dialog Only mode.
- Added the ability to choose between Wizard and Dialog styles for the Status Box
- Added image preview to all browse for image dialogs
- Added Windows XP checkbox to all conditions screens
- Added %IsWinXP% variable
- Made it so that %OS% is 8 for Windows XP
- Added %SysDrv% variable to represent the user's system drive
- Made it so that if you change your output settings during the build it will ask you to save the changes to your document later
- Added language files for Polish and Ukrainian
- Fixed a grammatical error on the default text of the Welcome screen
- Fixed a bug where the status dialog dissappears when installing files on the CD-ROM tab
- Added feature to allow files to be added to the uninstall routine after the initial installation. What you do is add a secion to the irunin.ini file called [Delete Files]. Then make entries in the format
<
>=delete. This makes it easier to remove files that were placed there by a patch, etc.

- Fixed some bugs in the Project Report feature where OS conditions for Windows ME and XP were not being reported properly.

- Fixed some cosmetic bugs with data validation on the Output screen.