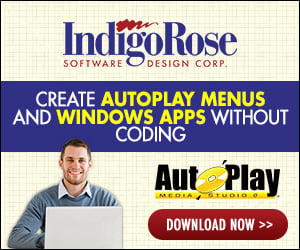 Hi
My 1st time here,
1. You're program's really good, so any problems I've come across, I've been able to 'nut out' or found the solution in the help file
2. Didn't know the forum existed (came looking for support)
3. Only ever made small program's/app's for family & friend's
That said, this time I've actually needed to use the registry (told you I've only made small program's/app's
)
During the *Test* period, I would just create the directory & place the files in it, whenever the s/n was used, it would show it in the program (under Help - About), so when I packed it all up with Setup Factory (BTW v5) everything works fine, the s/n going into the registry fine & the program become's the full ver except now the it doesn't appear in the *Help - About* box
I've looked & tried all different thing's, checked & re-checked but still can't see a solution
Could this be more an error in my coding...or am I overlooking something in Setup Factory?
Not looking for help with my coding, just looking to see if I can eliminate Setup Factory
Thank you for any time & effort
------------------
***Live Long
& Prosper***