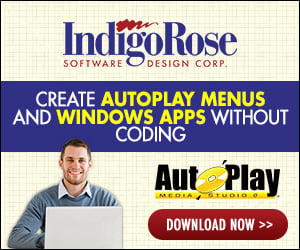 in the 6010 version you added some new language files but the Romanian is not working... i looked at the file and fixed it.

here's the deal, you didn't test it properly. tsk tsk.
so the heading in the romanian file is this:

[SUF60Language]
ID=Setup Factory 6.0 Language File
Description=English
LanguageID=9

when in fact it should be:

[SUF60Language]
ID=Setup Factory 6.0 Language File
Description=Romanian
LanguageID=23

i edited it and it works.... because otherwise it says that you already have the english file. (i bet it was because of cutting and pasting) ...and also romanians use some of these type letters. "ã" this too can be edited manually but i wonder if with the next patch/version you won't get a professional translator to do the file. (not bitching) also why not tranlate ALL the stuff including the buttons, as some still use the Yes/No english version instead of the real romanian like so: Da/Nu, which means yes/no. ;-)

also if i use a serial number for my setup, can someone show me the proper code to place after the last failed attempt. normally the setup exits quickly with no warning at the end. i'd like to bring up a dialog box that tells them why. i can do that, but i'd like the variable so it ONLY happens if they get it wrong. if i just place it in at the "after" section it comes up even with the correct serial number. so that's no good. so the proper code would go like this: if user attempts 3 times and all tries are bad show box THEN exit when they click ok on box.

once i do that is there a way to only show that dialog box ? because i tried my simpler version of this idea and when the box comes up there's still the larger setup window displayed.


thanks....