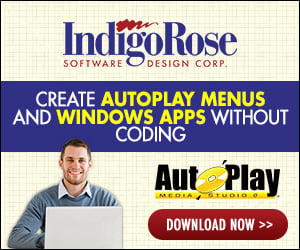 okay, i am creating an installer, which is now in it's final stages of development, the purpose of the installer is to retrieve files from the web (on my server) that the user selected, and download/extract/install the files
i accomplish all this through the use of PHP scripts that i created, and i know for a fact that all the scripts work correctly, but i'm having an error with the installer Posting/Getting it seems... everything in the installer works flawlessly, until one of the steps where the user can select multiple files for retrieval from the server
if i select only 2 or 3 files, everything goes very nicely... but if i select 5 or 6+ files, the installer acts as if it never got the info from the web and does not download any files...
is there a size limit on variables that are used for Post/Get? i have told the installer to POST to my script, the variable %ListBoxSelection%, which of course posts to my script the files selected by the user, where the script then parses the information given to retrieve the url for each file, and sends the url back down to the user..
i know i've been able to receive larger amounts of data before into a variable, and i can manually post the exact same data into the script, and get the returned results... so the fault must lie in the installer somewhere..
any ideas/suggestions?
btw, the info i'm POSTing into the script is:
"1. AS_Moria Size: 715.50 Kb;2. Cart_Attack Size: 248.91 Kb;12. Abus_khamikaze Size: 64.82 Kb;31. as_palace Size: 571.09 Kb;38. awp_map3 Size: 145.80 Kb"
if you want to test this, goto
http://www.csmapcentral.com/installerscripts/parse?url=
and attach that data that i just listed WITHOUT the quotes... if you want to test just one result, then put in the info from the filenumber up to the semicolon, to parse a single file