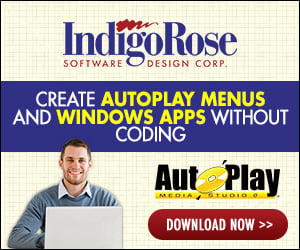 I have noticed a lot of questions lately in the general discussion forum regarding ongoing support or advice for user projects. To better serve you I have created this dedicated forum for users who wish to help other and/or get assistance with any of their projects or ongoing ideas.
PLEASE NOTE - No official Indigo Rose response is explicitly guaranteed for this forum since it's rather beyond our core support mandate, HOWEVER I can tell you that we all always do our best, time allowing, to assist any user(s) with questions.
Whew! OK that being said I also see this forum as a great chance for some of the local hotshots like DJ, Tigg, Worm, Eric, et al to provide some more rewarding support for the other users since in this forum you will be able to watch the fruits of your advice evolve as opposed to the main forum where messages are often buried within minutes. [img]/ubbthreads/images/icons/smile.gif[/img]
Thanks from Indigo Rose to everyone here, we hope this new forum will provide you all with a fun opportunity to learn, develop, and hone your skills.
Corey Milner
Creative Director, Indigo Rose Software