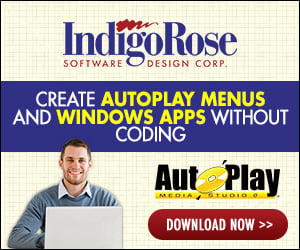 Setup Factory 6.0.0.4 is now available to all registered Setup Factory 6.0 customers.
Here at Indigo Rose, we believe in continually going the extra mile for our customers. This free update is just one more example of our commitment to making sure you are using rock solid tools of the highest quality. The full "What's New" list can be found below.
To get this new update, registered Setup Factory 6.0 developers can simply select the "Check for Update" option from within the "Help" menu of Setup Factory 6.0.
<font color=blue>Release History</font color=blue>
<font color=red>v6.0.0.4: February 14, 2002</font color=red>
Fixes:
Fixed a bug introduced in 6.0.0.3 that could leak memory on Windows 98 systems in some situations.