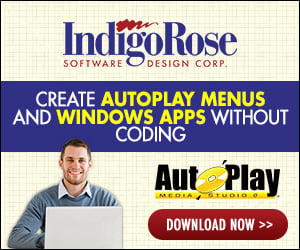 HOWTO: Register an ActiveX Control
Document ID: IR02013
---
The information in this article applies to:
---
SUMMARY
This article explains how to register an ActiveX control.
DISCUSSION
An ActiveX control is basically a component that contains reusable code. ActiveX controls allow you to embed software into a control that can then be used by different programs on the system. ActiveX controls let you add pre-made functionality to your software quickly and easily.

So if another company made an ActiveX control that connects to the Internet, you could use the control to quickly add Internet connectivity to your program.

When redistributing ActiveX controls it is important to remember that in order for an ActiveX control to function properly it must be registered with the operating system. In other words ActiveX controls must be registered before other programs can access them.

Setup Factory makes registering ActiveX controls quite easy. There are two possible methods for registering any ActiveX controls that you may be distributing:


The Register file action
The Settings tab on the File Properties dialog
The easiest method for registering your ActiveX control is using the
File Properties
dialog. To register your ActiveX control, simply add it to your Setup Factory installation and then double-click on the file to bring up the
File Properties
dialog. Go to the Advanced Tab and check the
DLLRegisterServer
checkbox. This will tell Setup Factory to try to register the file during the installation.
Tip
: Before checking the
DLLRegisterServer
checkbox press the
Scan for DLLRegisterServer Support
button to the right of the checkbox to make sure that your ActiveX control properly supports the DLLRegisterServer interface.
The other way to register your ActiveX control is the
Register file
action. This action takes one parameter:
File name
, which is the full path to the control that you want to register. This action functions in the same way that the
DLLRegisterServer
checkbox does, except you can schedule this action to occur at any time during the installation. You should use this action instead of the
DLLRegisterServer
checkbox if:
You are registering files that were not included with your installation
You need to register a file before the actual installation of your program
Tip
: Use the
Register file
action on the "On Startup" event in conjunction with Setup Factory's
Primer Files
feature to ensure that your file is registered at the beginning of your installation.
MORE INFORMATION
For more information please see the following topics in the Setup Factory 6.0 Help:


Command Reference | Actions | Individual Actions | Register File
Command Reference | Design Environment | Dialogs | File Properties | File Properties dialog
Command Reference | Primer Files | What Are Primer Files
KEYWORDS: Setup Factory, ActiveX, DLLRegisterServer
---
Last reviewed: October 10, 2002
Copyright © 2002
Indigo Rose Corporation
. All rights reserved.