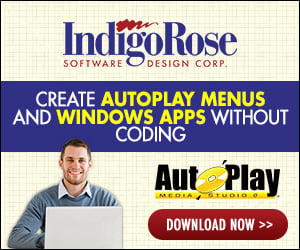 HOWTO: Repackage an Existing Installer
Document ID: IR02033
---
The information in this article applies to:
---
SUMMARY
This article provides information on how to repackage an installation using Setup Factory 6.0.
DISCUSSION
Setup Factory 6.0 is an installation tool; it is designed to install software onto an end user's computer. Setup Factory is not a repackager. A repackager is a tool that is used to "watch" an installation and then create an executable or a script that will re-create the changes that the original install made. Many repackagers take a "snapshot" of the system before the installation takes place, and then takes another "snapshot" of the system after the installation has completed. It then looks at the difference between the two "snapshots" and creates an installation that will recreate the differences between the two snapshots.
Even though Setup Factory is an installation tool, and not a repackager, with a little work you can use Setup Factory 6.0 to repackage an existing installer.
Note: You should only repackage an installation if you are legally allowed to. Repackaging an existing installation will violate most End User License Agreements. If you have any doubts as to the legality of what you are attempting, be sure to contact the creators of the original installation to determine your rights.
The first step is to figure out what the installation is doing, this can be done using a variety of methods. The easiest is to use a software tool that will "listen" to the installation and record the changes it makes in a data file of some sort. If the installation is a Windows Installer Package (*.msi) you could use an MSI editor (there are many free ones) to figure out what the installation is doing. There are also a variety of programs that "listen" to the Registry, and to the file system, recording every change that is made. You could run these programs while running the installation in order to see what changes the install makes.
Once you have a list of all the changes that the installation makes, the next step is to simply re-create those changes in Setup Factory. For example if the original installation creates a key in the Registry, you will have to create the same key in Setup Factory using a Modify Registry action.
MORE INFORMATION
For more information please see the following resources:
Sysinternals - A variety of freeware utilities that allow you to monitor changes on your system.
KEYWORDS: Setup Factory 6.0, Repackager, repackaging
---
Last reviewed: February 20, 2003
Copyright © 2003
Indigo Rose Corporation
. All rights reserved.