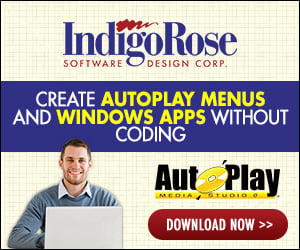 Hi all- sorry to post so much as a newbie...

Our company has been selling software since 1990. Each new Microsoft OS has presented its own set of issues, but I think Vista may be the biggest PITA of them all.

Our software programs all use Microsoft Access databases to store data. We need all users of a computer to share the same database.

Since Windows 95, we've stored the database along with the program in the program files folder.

Along comes Vista with its Virtualization. Data stored in the program files folder is copied out to the virtual folder which causes all sorts of problems with our software.

So, I started looking for a new home for the database. At first I moved it to the users\application data (programdata, cisdl=35) folder. However, it turns out this folder can be virtualized as well. Also, it's hidden by default in Vista which isn't very good for tech support staff.

Then I started using the users\all users\documents (users\public, cisdl=46) folder. This works great in Vista, but apparently in many businesses which have XP this folder is often not read/write by default!

I can't use the 'my documents' folder because if there are multiple people using a single computer, I need all the users to see the same data.

At this point I see 3 options for us:

1) Use program files folder for all computers except vista and use the users\public folder for vista. I'm not crazy about that because our tech support has to deal with different locations on different OS's.

2) Set permissions on the users\all users\documents folder for XP. I started experimenting with this using the CACLS command, but I'm not sure this is going to work unless the user is a full admin.

3) Install the whole works to the root of the user's C: drive. Obviously a method of last resort! We have a couple of pre-win95 programs that still do this and surprisingly they both work great in every OS from Win95 through Vista!

Sorry for the long note. If anyone can think of a better solution, I'm all ears!