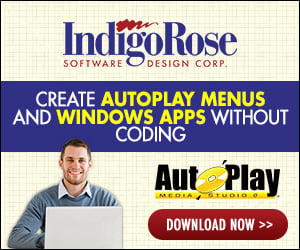 I'm evaluating AMS7 and would appreciate some help. I'm not a programmer and struggling a bit with scripting. I want to produce a cd-menu to open Word-documents that are devided in different categories (about 30). So you click on a file, get information about that file and the opportunity to open it. So it's like a database: each file has a location, name, description and maybe a picture. My idea:
A) Use a tree-object. So the user click on a category, then it expands and offers several files. If you click on a file a paragraph with some information about that special file shows up and maybe a picture. A button opens that file.
B) Use ComboBox which is placed above a ListBox. So you can choose a categorie from the ComboBox (e.g. "Invitations") and the ListBox presents some DOCs with that invitations theme. When I click on a file a description is shown.
Any idea or samples? Thanks in advance - great forum!