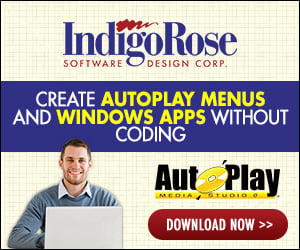 This is a spin-off of the Splitter Framework and uses the same conventions.
This framework will let you use objects as sliders. There are two object to each slider, the Slider Background (Named:
vslider_YourObjectName) or hslider_YourObjectName),
and the Knob (Named:
vknob_YourObjectName) or hknob_YourObjectName).
There is a custom event that will return the percentage the knob has traveled across the background object. The returned percentage can then be used to set volumes, move objects, set opacity, scroll pictures etc...
How to use:
1. Add these function calls to the following Page Events
On Show Event
Code:
--Initialize the sliders
InitSliders();
On Mouse Button
Code:
DoSlider_MouseButton(e_Type, e_X, e_Y);
On Mouse Move
Code:
DoSlider_MouseMove(e_X, e_Y);
2. Copy this code to your
Global Functions
Code:
-- Custom event 
function On_Slider_Move(sCurrentSlider, nPercent)
	--  use this event to make change the values the slider
	--  is related to
end


--[[********************************************************]]--
--[[     Set up a table to reference the objects in AMS     ]]--
--[[********************************************************]]--
tbObjectType = {}
tbObjectType[OBJECT_BUTTON] = Button;
tbObjectType[OBJECT_LABEL] = Label;
tbObjectType[OBJECT_PARAGRAPH] = Paragraph;
tbObjectType[OBJECT_IMAGE] = Image;
tbObjectType[OBJECT_FLASH] = Flash;
tbObjectType[OBJECT_VIDEO] = Video;
tbObjectType[OBJECT_WEB] = Web;
tbObjectType[OBJECT_INPUT] = Input;
tbObjectType[OBJECT_HOTSPOT] = Hotspot;
tbObjectType[OBJECT_LISTBOX] = ListBox;
tbObjectType[OBJECT_COMBOBOX] = ComboBox;
tbObjectType[OBJECT_PROGRESS] = Progress;
tbObjectType[OBJECT_TREE] = Tree;
tbObjectType[OBJECT_PLUGIN] = Plugin;


-- Function to initialize the splitters with code to change the cursors
-- also initiates the table that holds the ratios for sizing objects
function InitSliders()
	m_tblObjectData = {};
	tblObjects = Page.EnumerateObjects();
end

-- Function to tell whether a point is in a given
-- objects rectangle
function IsInRect(m_nX, m_nY, m_tblPos, m_tblSize)
	local bReturn = false;
	if (m_nX >= m_tblPos.X) and (m_nX <= m_tblPos.X + m_tblSize.Width) then
		if (m_nY >= m_tblPos.Y) and (m_nY <= m_tblPos.Y + m_tblSize.Height) then
			bReturn = true;
		end
	end
	return bReturn;
end

-- Function to detect when a slider has been selected
function DoSlider_MouseButton(e_Type, e_X, e_Y)
	local bReturn = false;
	local Object = nil;
	
	if e_Type == LEFT_BUTTON_DOWN then
		-- Get the objects on the page
		tblObjects = Page.EnumerateObjects();
		--if there are objects, and we are not currently moving a slider
		if tblObjects and not m_blnMoveSlider then
			for index, sObject in tblObjects do
				--if the object is a splitter
				if (String.Left(sObject, 6) == "vknob_") or (String.Left(sObject, 6) == "hknob_") then
					--get the object type
					Object = tbObjectType[Page.GetObjectType(sObject)];
					--if our mouse pointer is inside of a slider rectangle
					if IsInRect(e_X, e_Y,  Object.GetPos(sObject), Object.GetSize(sObject)) then
						if not m_blnMoveSlider then
							--Get the initial Original Positions and Size
							m_nOrigX = Object.GetPos(sObject).X;
							m_nOrigY = Object.GetPos(sObject).Y;
							m_nSplitterHeight = Object.GetSize(sObject).Height;
							m_nSplitterWidth = Object.GetSize(sObject).Width;
						end
						--set the variables to allow the slider to move
						m_blnMoveSlider = true;
						m_sCurrentSlider = sObject;
						m_XOffset = e_X - Object.GetPos(sObject).X;
						m_YOffset = e_Y - Object.GetPos(sObject).Y;
						break;
					end
				end
			end
		end
	else
		-- we're no longer on a slider, reset the variables that 
		-- allow the splitter to be moved.
		m_blnMoveSlider = false;
	end
end

-- Function to move the slider
function DoSlider_MouseMove(e_X, e_Y)
	local z;
	
	if not System.IsKeyDown(1) then
		m_blnMoveSlider = false;
	end
	
	m_nDiff = 0;
	
	if m_blnMoveSlider then
		-- get the current slider's object type
		local SliderObject = tbObjectType[Page.GetObjectType(m_sCurrentSlider)];
		
		m_blnAllowMove = true;
		if String.Left(m_sCurrentSlider, 6) == "hknob_" then
			-- it's a vertical slider
			if m_blnAllowMove then
				m_sVolObjectName = String.Replace(m_sCurrentSlider, "hknob_", "hslider_", true);
				local VolObject = tbObjectType[Page.GetObjectType(m_sVolObjectName)];
				m_MaxX = (VolObject.GetPos(m_sVolObjectName).X + VolObject.GetSize(m_sVolObjectName).Width) - SliderObject.GetSize(m_sCurrentSlider).Width
				m_MinX = VolObject.GetPos(m_sVolObjectName).X
				if (e_X - m_XOffset) >= m_MaxX then
					SliderObject.SetPos(m_sCurrentSlider, m_MaxX, SliderObject.GetPos(m_sCurrentSlider).Y);
				elseif (e_X - m_XOffset) <= m_MinX then
					SliderObject.SetPos(m_sCurrentSlider, m_MinX, SliderObject.GetPos(m_sCurrentSlider).Y);
				else
					-- Set the slider position
					SliderObject.SetPos(m_sCurrentSlider, e_X - m_XOffset, SliderObject.GetPos(m_sCurrentSlider).Y);
				end
								
				-- get the value of pixels the slider was moved
				m_nDiff = e_X - (m_nOrigX  + m_XOffset);

				-- set our sliders original position to the new position
				m_nOrigX = m_nOrigX + m_nDiff;
			end
			m_Percent = Math.Floor(((SliderObject.GetPos(m_sCurrentSlider).X - m_MinX) / (m_MaxX - m_MinX)) * 100)
		elseif String.Left(m_sCurrentSlider, 6) == "vknob_" then
			-- it's a Horizontal Slider
			if m_blnAllowMove then
				m_sVolObjectName = String.Replace(m_sCurrentSlider, "vknob_", "vslider_", true);
				local VolObject = tbObjectType[Page.GetObjectType(m_sVolObjectName)];
				m_MaxY = (VolObject.GetPos(m_sVolObjectName).Y + VolObject.GetSize(m_sVolObjectName).Height) - SliderObject.GetSize(m_sCurrentSlider).Height
				m_MinY = VolObject.GetPos(m_sVolObjectName).Y
				if (e_Y - m_YOffset) >= m_MaxY then
					SliderObject.SetPos(m_sCurrentSlider, SliderObject.GetPos(m_sCurrentSlider).X ,m_MaxY);
				elseif (e_Y - m_YOffset) <= m_MinY then
					SliderObject.SetPos(m_sCurrentSlider, SliderObject.GetPos(m_sCurrentSlider).X, m_MinY );
				else
					-- Set the slider position			
					SliderObject.SetPos(m_sCurrentSlider, SliderObject.GetPos(m_sCurrentSlider).X, e_Y - m_YOffset);
				end

				-- get the value of pixels the slider was moved
				m_nDiff = e_Y - (m_nOrigY  + m_YOffset);
				-- set our splitters original position to the new position
				m_nOrigY = m_nOrigY + m_nDiff;
			end
			m_Percent = 100 - Math.Floor(((SliderObject.GetPos(m_sCurrentSlider).Y - m_MinY) / (m_MaxY - m_MinY)) * 100)
		end
		
		
		-- fire event our own event
		On_Slider_Move(m_sCurrentSlider, m_Percent);
	end
end
3. Place your objects and name them accordingly
4. Use the custom event in the Global Functions to get the slider's position