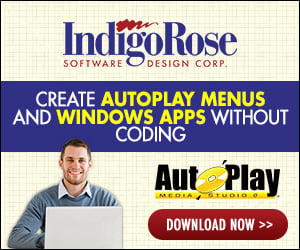 I've updated QuizMaker. I think I posted this a week ago, but then found out it hadn't been posted really.
So once more for description.
QuizMaker
Applet to forge electronic quizes in its own file format - encrypted xmls (Crypto Quiz ".cqu"). Features 3 modes of quiz creation:
-
Wizard
: step by step, using standard input dialogs, and RTF field to keep track. Saves encrypted XML as a CQU-file on finish.
-
Quick Create
: create quiz using an RTF sample. Features 2 samples: for a single-reply quiz, and for a multiple-reply quiz. All you have to do is replace the RTF text with your own! (without altering the empty lines and punctuation marks) The engine will convert the properly formated RTF into an XML database including all the questions, all the variants, and replies. Some advanced text formating capabilities (uses previously posted adds-on for font and color format, as well as standard font sizes, styles and colors). Can save both the CQU-file and the formated RTF file.
-
RTF Import
: import your own RTF, format it according to the sample format (if need be), and save! Can save both the CQU-file and the formated RTF file.
The applet also features some debugging (proof against wrong formating in RTF and wrong input data). Outputs totally secure CQU files that can't be viewed in any other applet but Quiz Solver (see below). Very flexible quiz making:
infinite number of questions and question length
any number of variants per question
allows for one / several correct variants
offers time limit feature: any time value, choose between minutes / seconds
QuizSolver
Applet to solve quizes forged in QuizMaker. It decrypts the CQU-files made in QuizMaker into an XML file and reads data into the interface. All the questions will appear sequentially in the window, with the variants and input field to type the reply in. If the quiz is time-limited, quiz duration will be set accordingly.
Other features:
full bilingual interface (Eng - Rus)
nice GUI (coffee with milk hues)
full help file in standard Windows CHM format
some debugging in the main solver
browsable: you can go back to correct your previous replies
advanced status field below showing current question, questions left, and time left (if limited)
detailed result on finish: intermediate results for each question and total result (percentage, bonus for quick completion, final mark on a 1-5 scale)
Links:
QuizMaker
QuizSolver