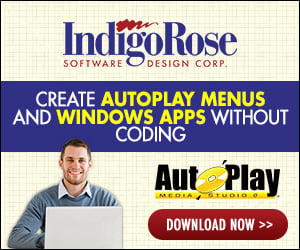 I placed this idea recently as response in another topic, but I have made some improvements since then. Here is an example how you can make a
Web Object
appear as transparent on the page, using layers, CSS and some masking "magic".
All you have to do to make the
Web Object
appear as transparent is call a function in the
On Show
event of the page, like this one:
Code:
-- function to make a web object appear as transparent on the page
-- arguments:
-- 1: name of the web oject
-- 2: document to be displayed in the web object
-- 3: the background image used on the page
maketransparent("Web1", ".\\AutoPlay\\Docs\\demo.htm", "..\\Images\\630B2747.jpg");
The HTML document will be modified to include an additional layer (which will carry the background image), and a style sheet document will be created to adjust the correct position of this layer, to blend the
Web Object
into the background of the page. I have done several tests, but it may be necessary to make additional adjustments for a specific case.
Here are examples showing how this works:
In the editor, move the
Web Object
, then preview/run. Move the
Web Object
to another position, and preview again. The background should be corrected on each iteration.
For those who might find this useful, please check the sample project below.
Ulrich