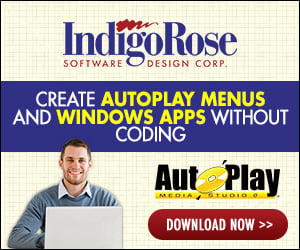 Hello all,
the ODBC action plugin I was developing the last days is finally ready. I have set up a web page for it
here
, I ask you to check it for future updates.
Here is the current announcement:
"We developed an actions plugin compatible with Indigo Rose's AutoPlay Media Studio, which will allow the developer to connect to any database with a properly working ODBC driver. These connections can be made through DSNs in the ODBC Administration panel, or may be DSN-less, allowing the developer to establish connections to databases without modifying the user's system, just by passing the driver name and connection parameters manually.
Once successfully connected to the database of his choice (which may be Firebird SQL, Microsoft Access, Oracle, Sybase, SQL Server, or MySQL, just to name a few), the developer is able to perform any queries, and extract the resulting data (recordsets and column names), to be filled into tables, data grids, etc.
You can download the ODBC Actions Plugin from
this address
.
Plugin documentation is included as HTML in the archive and accessible inside the development environment, but it can also be seen
here
.
A demonstration project
is available
as well to help get you started. There is a lot of error checking included in the sample, but once you understood how to use the plugin you should be able to slim down the code substantially.
The plugin should work in trial mode for 7 days, after this it will need a unlock code to continue to work in the development environment."
On the web page you'll find a button to make your payment. I'll need some info to be able to create your personal unlock code, but it is very straigthforward and shouldn't give any trouble.
Ulrich