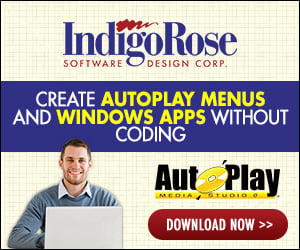 Hello my friends, we are a group that want to help you upgrade "AutoPlay Media Studio".

We will make Action Plugins (.lmd), Object Plugins (.apo) and Programs to do this. There

is a lot of projects to that didn't completed yet and if the god want we will complete and

upload those to the website.
WebSite
E-Mail
There is a problem in "AutoPlay Media Studio", Do you know what is it?
It's Timer. There is only one timer per page in "AutoPlay Media Studio" but we fixed this problem,
we built a free "Timer" action plugin for you. You can now use unlimited timers in one page. Enjoy!
we just test it on Windows XP.
Download
Help