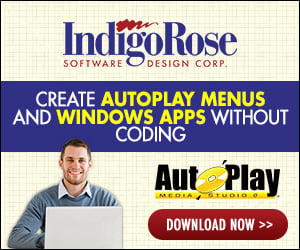 Hello Indigo Rose Software Forum Members,
We have now officially launched our
AutoPlay Media Studio Addon and Plugin directory
. It is our hope that our existing and new customers will find this directory extremely useful. Please visit the new directory here:
Please post all of your example projects, plugins, addons, and any other AutoPlay Media Studio content you may have there.
Note: this forum is now closed to new posts.
Regards,
Desmond.