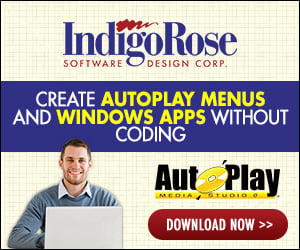 I use Autoplay media studio vesrion 7.5 and i have add button, and i want to know what is script code to run exe file from registry,
this is what i do:

OnShow... if Registry.GetValueNames(HKEY_LOCAL_MACHINE, "Software\\test\\test2", "Myapp.exe", true)then
Button.SetVisible("Button2", true);
end;
This is work, but how to run the exe file "Myapp.exe" when i click button.
i need to run "Myapp.exe" when value exist in registry.
I need help please.
Sorry bad english.
Thanks @Cybergraph for reply
Now I realize how is work, i try very much scripts code line and i found what i need, is very simple..the code found is: On Click (section of the button)
Path = Registry.GetValue(HKEY_LOCAL_MACHINE, "Software\\test\\test2", "execPath", true);
File.Run (Path, "Myapp.exe");
I can now install the files where I want and the "Myapp.exe" is detected and can be run by button click