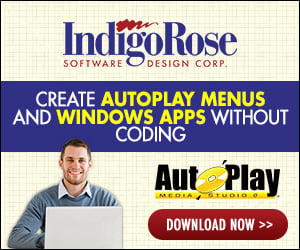 Setup Factory 8.0 Update (v8.2.2.0) Released
There is a new service release (v8.2.2.0) available for Setup Factory 8.0 containing bug fixes and new features. You can get the latest version by selecting
Help > Check for Update
from within the product, or by downloading the full install through your customer portal and then uninstalling and reinstalling Setup Factory.
This release contains a variety of bug fixes and features:
Feature: Added a "(plugin)" suffix in the Action Wizard for action categories that were added by a plugin.
Feature: Updated lzma.exe to version 4.65.
Feature: Updated upx.exe to version 3.05.
Feature: Added support for Windows Vista SP2 and Windows Server 2008 SP2 to the OS system requirements tree.
Fix: Fixed a bug where if the File.GetShortName action failed, a string containing garbage would be returned. Failure can occur if the file does not exist.
Fix: Fixed a bug where the second parameter of the Table.Sort action wasn't being handled properly.
Fix: Fixed a bug where the UninstallData.RemoveItem action was not updating the uninstall.xml properly if the UNINDATA_FOLDERS InstallType was used.
Fix: Fixed a bug where the _IgnoreInvalidCertificate global would not ignore certificate revocation errors.
Fix: Fixed a bug where the spell checker would only work properly with text shorter than 1000 characters.
Fix: Fixed a bug where adding uninstall scripts to the uninstall data file using the UninstallData.AddItem action twice without uninstalling, would correct the script.
Fix: Fixed a bug where Application.LoadScript would fail if Lua was installed.