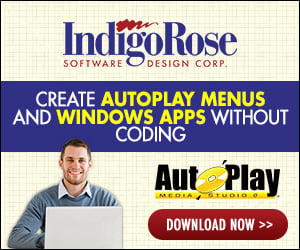 Here's a little code snippet that I use in most of my installers.
Typically; you change the version # in SUF to reflect a new version of your installer.
What if you want this version to auto-update with your main application file?
Put this in an included LUA script file or global functions:
Code:
function SetupData.GetInternalFileVersion( cFileName )
	local tFiles = SetupData.GetFileList(ARCHIVE_LIST);
	local cVersion="0.0.0.0";

	if type(tFiles) == "table" then
		local x;
		for x = 1, Table.Count(tFiles) do
			 if String.CompareNoCase(tFiles[x].FileName, cFileName )==0 then
				cVersion = tFiles[x].FileVersion;
				break;
			end
		end
	end
	return cVersion;
end
Now in your "On startup" add this line:
Code:
SessionVar.Set("%ProductVer%", SetupData.GetInternalFileVersion("MYAPP.EXE") );
For large installs, this does add a noticable install; but for most; it's quick enough.