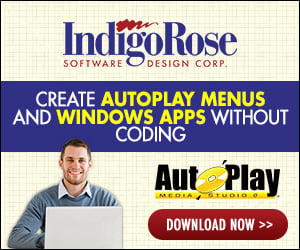 Last Revision: October 1, 2004 (001)
Overview
Use the DirectX 9 (C) dependency module with Setup Factory 7.0 to detect and install runtime files required by applications dependent on DirectX 9(c) and below.
Note: Please direct any questions/comments/suggestions regarding this module to the author (SUF6NEWBIE).
Background Information
All programs depending on Microsoft DirectX require that it be installed on every system running the software. These files include:
BDA.cab
BDANT.cab
BDAXP.cab
DirectX.cab
dsetup32.dll
DSETUP.dll
dxnt.cab
dxsetup.exe
ManagedDX.CAB
Installation Instructions
To make the DirectX 9(C) dependency module available in your Setup Factory 7.0 projects, follow the steps below:
Close Setup Factory 7.0, if it is running.
Browse to the folder where Setup Factory 7.0 is installed on your system. By default it is C:\Program Files\Setup Factory 7.0.
Open the folder called Dependencies.
Unzip the contents of DirectX9C.zip (see bottom of article) into the dependencies folder.
Create a subfolder of Dependencies and name it DirectX9C.
Download the DirectX 9(C) redistribution pack (directx_9c_redist.exe) into a temporary directory.
Extract the files from the downloaded file directx_9c_redist.exe into the DirectX9C subfolder of Dependencies.
Restart Setup Factory 7.0.
To use your new dependency module, select
Resources > Dependencies
from the main menu and click the
Add
button. DirectX 9 (C) should now be visible in the list of available modules.
Module Name: DirectX 9 (C)
Type: Setup Factory 7.0 Dependency Module
Created By: SUF6NEWBIE
Last Revision: October 1, 2004 (001)