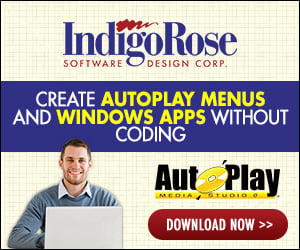 Function: FindAndCloseProcessByName
Last Revision: October 7, 2004 (001)
Information
This function can be used to find a process by it's filename and then close it by sending it a close message.
To use this function in your Setup Factory 7.0 projects, simply copy and paste it into your Global Functions. You can get there by selecting
Resources > Global Functions
from the main menu.
Code:
function FindAndCloseProcessByName(strName)
	local tblProcesses = Window.EnumerateProcesses();
	local bProcessFound = false;
	local nProcessHandle = nil;
	if(tblProcesses)then
		local strProcessName;
		local nHandle;
		for nHandle, strProcessName in tblProcesses do
			if(String.Find(strProcessName,strName,1,false) ~= -1)then
				nProcessHandle = nHandle;
				bProcessFound = true;
			end
		end
	end
	
	if(bProcessFound and nProcessHandle)then
		Window.Close(nProcessHandle,CLOSEWND_SENDMESSAGE);
	end
end
To call the function from your project, try copying and pasting the following script onto an action tab, such as the
On Startup
event. You can get there by choosing
Project > Actions
.
Code:
-- Close Internet Explorer if running
FindAndCloseProcessByName("iexplore.exe");
Function Name: FindAndCloseProcessByName
Type: Setup Factory 7.0 Function
Created By: Brett Kapilik

Comments? Please post them here.