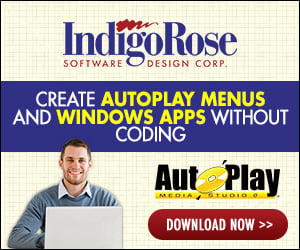 Introduction to Visual Patch 2.0
Visual Patch 2.0 is a fast and efficient system for creating software patches. This unique solution features state-of-the-art binary differencing and compression algorithms, combined with a powerful full-history patching engine. Visual Patch makes an excellent addition to the toolbox of any software developer or IT manager.

In Visual Patch 2.0, we've improved the development environment to streamline your workflow and have introduced unprecedented flexibility with a brand-new scripting engine and action library. We've also added a customizable screen manager, project themes (skins), action plugins, MD5 security, and many other powerful and timesaving features.

You'll find that Visual Patch 2.0 simplifies software version management. It turns the otherwise complicated task of managing point-releases into a fast and automated process. There is no easier way to make professional-quality, full-history binary patches for your software and other electronic content.

What is Visual Patch?
It doesn't matter what kind of electronic content you're distributing. Whether it's application software, databases, spreadsheets, video, audio or any other data, the likelihood is that it will change over time. That's why you need Visual Patch.

Visual Patch makes it easy to create professional, rock-solid software patches. As you release new software (documents, data, etc.), simply drag-and-drop the files into Visual Patch and it will automatically track and package the differences for you.
Using a sophisticated combination of binary differencing, data compression and MD5 fingerprinting, Visual Patch is able to create compact full-history software patches that outperform any comparable tool on a value and feature-by-feature basis.

Visual Patch is an integral part of a complete and effective approach to software lifecycle management. Software developers, network administrators and IT departments all require a professional tool for building software patches. As such, Visual Patch integrates seamlessly with other Indigo Rose products like Setup Factory 7.0 (software installation) and TrueUpdate 2.0 (automated updating/patch delivery) to provide a complete solution for all aspects of software delivery.