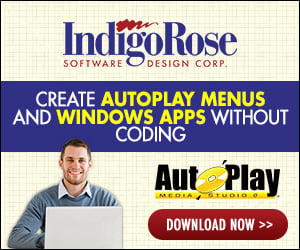 Dear
For this of you who want to give your SUF installer a "metro" (Win 8) look and feel, you should read the very detailed response I received from Ulrich following an offline email conversation.
Although this kind of capability is not built-in to SUF, Ulirich suggests the following solution for developing a metro-style installer
...sadly Setup Factory doesn't offer this kind of control over
the interface. Sure, you can set the size of the window, use images as
custom backgrounds, a couple of fonts, but that is about all. You
cannot use custom, colored and square buttons, multiple font and
sizes, or even a flat, borderless interface. There is currently no way
can achieve that kind of look and feel using Setup Factory.

This said, that doesn't mean what you need is impossible or even hard
to achieve. You could easily set up the graphic interface for your
installer in AutoPlay Media Studio, creating exactly the look you
want. Once you gathered all the user information you need to deploy
your product, you could run the actual installer built with Setup
Factory, passing the required parameters (telling the installation
folder and all other selections made in the graphic interface) via
command line arguments. The installer itself would run minimized,
hidden from the desktop, but you could show progress of the ongoing
installation in your graphic interface. I provide samples on how you
can do this on this page at my site:


Basically, using such an approach is how Windows Installer technology
works: In one initial process, the user provides all the required
information, and then a second process is started, requesting
elevation (UAC), and performing the actual deployment of the product.
What I suggest is that you use AMS for the user interaction, where you
can make it look exactly like you want, as you can mimic the
tile-based installer easily. The hardcore installation, with the
changes to the file system, registry, log files, uninstaller, etc. you
still leave to the Setup Factory engine.
It seems that moving AMS and SUF forward towards the new Windows "modern style" is the next big challenge for developers at IR.
Again, many thanks to Ulrich. As usual, his response was prompt, knowledgable and extremely helpful. This guy never misses an opportunity to amaze me with his professionalism.
Yours
Pakapaka